Automatic Multiport Valve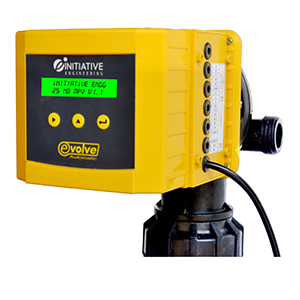 Automatic Multiport Valve
Product Description
We are able to produce and sell a broad range of Automatic Multiport Valve thanks to our highly advanced manufacturing facility. The provided valve is employed for a variety of objectives, including remote fluid control, bacteria reduction, better taste removal from chlorine, and more. The given valve is made using high-grade UV-molded materials with plastic coating and the aid of cutting-edge machinery under the direction of our qualified specialists. This Automatic Multiport Valve is evaluated on a number of fronts before being dispatched, including performance, quality, and functionality.
Features:
Elevate durability

Long operational life

Trouble-free functionality

Automatically update with impurities details for water purification

Automatic Multiport Valve

Specification

| | |
| --- | --- |
| Media | Water |
| Material | PVC |
| Valve Size | 25 NB (1'' INCH) |
| Brand | INITIATIVE |
| Pressure | Max. Operating Pressure 5kg/sqcm |
| Color | YELLOW AND BLACK |
| Condition | NEW |
| Usage/Application | WATER TREATMENT PLANT, UF PLANT, RO PLANT, DM PLANT |
| Injector Suction Rate | Ejector Suction at 2kg/sqcm 450 Lt/Hr |
| Handle Operation | AUTOMATIC |

Brand Name

E-Volve

Port Size

25 Nb

Inlet/Outlet/Drain Connection

1 Bsp

Valve Threading For Mounting

2.5 Npsm

Flow Rate

5 M3/Hr @ 0.35 Kg/Cm

Max. Operating Pressure

5 Kg/Cm

Additional For Softener

Ejector Suction At 2 Kg/Cm

450 Lph

Ejector Ratio

1:1

Brine Line
Frequently Asked Questions
How does a multiport valve work?
A multi-port valve changes the flow direction internally utilising a pre-designed flow path, and if necessary, it can switch between 90 and 180 degrees while still allowing media to pass via two or three ports.
What is a multi port valve?
A multiport valve is used in sand and DE filters to assist in backwashing or cleaning the filter medium. Because they have many ports inside the valve that allow the water to flow in various directions, multiport valves are known as multiport valves.
What are the advantages of multi port valves?
Multi-port ball valves guarantee compact operations, improve overall process dependability, and make it simpler to clean equipment because they are highly functional and take up less space.
What are the types of Multiport valve?
40 nb Multiport Valve.

Ukl Multiport Valves.
Multi Port Valve For Softener Filter.
Flange Types 65 Multi Port Valve.
PVC Multiport Valve.
DM Plant Multiport Valve.
Multiport Valves.
How does a 3 port mid position valve work?
The operation of the Mid-Position Three Port Valve. The motor twists the valve toward opening port A while the spring pushes it to open the flow through port B, which is often connected to the hot water cylinder's heating coil (feeding the radiator circuit)